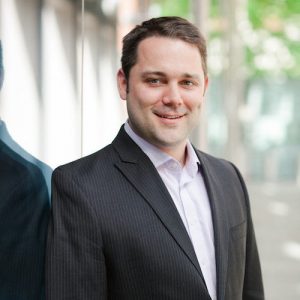 Justin Hendrix
Executive Director, NYC MediaLab

Panel:
9:30 am to 10:30 am
Subjective/Objective: Versions of Reality
360 surround cinema and news, entertainment and advertising
About:
Justin Hendrix is Executive Director of NYC Media Lab. Hendrix connects media and technology companies with New York City's universities to drive digital media innovation and entrepreneurship. Launched by the New York City Economic Development Corporation, NYU and Columbia University, NYC Media Lab is a public-private partnership encompassing the universities of NYC and corporate members such as Hearst Corporation, ESPN, Major League Baseball Advanced Media, Bloomberg, News Corp, NBCUniversal, Viacom and Verizon.
The Lab's interests range across disciplines from data science to design to engineering, and its programs include seed R&D projects with member companies as well as The Combine, which encourages digital media startup formation and technology commercialization on the City's campuses. Previously Hendrix was Vice President, Business Development & Innovation for The Economist, where he directed prototyping and commercialization of new digital media business concepts. He is a regular writer and speaker on media & innovation. Hendrix holds a Bachelor of Arts from the College of William & Mary and a Master of Science in Technology Commercialization from the McCombs School of Business, University of Texas at Austin. He lives in Brooklyn. Follow him on Twitter @justinhendrix.
Reflective Essay:
One reason I'm excited about immersive media is that it's never been closer to commercial reality on a large scale. The technology is finally mature enough that creators with only a modicum experience and investment can try their hand at it. And that's translating into an enormous amount of creativity and entrepreneurship.
The numbers bear it out. Last year, Goldman Sachs analysts suggested the combined hardware and software market for VR and AR will reach on a base case $80 billion by 2025, with a potential to grow to more than $180 billion. Beyond media and entertainment, virtual and augmented reality applications have the potential to impact a wide range of industries that are crucial to New York City's economy, including architecture and real estate, education, tourism, finance and healthcare.
Virtual and augmented reality are not just a new form of media. They represent a new wave of human-computer interaction, and thus the opportunity for these technologies to change the underlying form, function and economics of many industries is as profound as the mobile, desktop and PC revolutions of past decades. In each wave of computing platform evolution, enormous value is created, and many incumbent companies and industries experience severe disruption.
New York City has a lot going for it when it comes to taking advantage of this opportunity in immersive storytelling, and in all of the applications of virtual and augmented reality. It has amazing research universities with engineering schools that are building fundamental technologies and developing talent important to the future of AR and VR. It has amazing design schools that are exploring the intersection of technology, design and creativity, such as The New School. It has a vast public school system that is committed to expanding a workforce expert in computer science and the creative arts. It has an enormous media and technology industry ecosystem, and is a leader in a variety of other industries that will be first to commercialize AR and VR technologies such as finance, real estate, education and healthcare.
At NYC Media Lab, we couldn't be more excited about this opportunity. Working at the intersection of the City's universities, startup ecosystem and its media and technology industries, every day we see the enormous enthusiasm and potential for virtual and augmented reality in New York. Just in 2016, we have:
Run multiple prototyping programs on virtual and augmented reality matching talented technologists, designers and storytellers with member companies ranging from

Viacom

to

Verizon

;
Convened at

roundtables

,

tech conferences

and our day-long

Exploring Future Reality conference

exploring technical, creative and commercial challenges and opportunities in VR and AR;
Hosted more than 50 demos from university faculty and students in VR and AR at our

Annual Summit

and other events;
Helped launch startups like

SVRROUND

, which is building a platform for live interactive 360 video and VR;
Published a

white paper

and

article

after

article

on the opportunity in virtual and augmented reality.
Naturally I think there is a lot of potential to drive innovation and job creation around virtual and augmented reality, and ultimately to create economic opportunity for New Yorkers. In April of 2016, I counted around 2,200 people with the phrase "virtual reality" in their LinkedIn profile in the Greater New York City area. Today- just 8 months later- that number is at nearly 4,000. That's curiously similar to the number of members of the NYVR Meetup, which stands at 4,200. The augmented reality Meetup, ARNY, stands at more than 2,500.
We've observed a number of the large companies we work with introduce new labs and full time positions up and down the organization related to virtual and augmented reality. And it goes without saying that new startups are emerging in the space at a rapid clip. Half of the applications to NYC Media Lab's Spring 2017 accelerator program, The Combine, were concepts around virtual and augmented reality.
"Virtual Reality" in job profiles, December 2016, LinkedIn
So, it's an exciting time for anyone working in this field. And it's an exciting day to be at Parsons, where the discussion will revolve around immersive storytelling and the challenges and opportunities it presents. I look forward to being part of building this new medium- and the economy around it- with you.