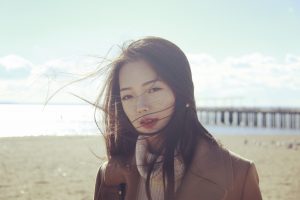 Kailu Guan
AR Fashion Artist & Designer
Panel:
9:30 am to 10:30 am
Subjective/Objective: Versions of Reality
360 surround cinema and news, entertainment and advertising
About:

Kailu Guan is a fashion designer with technology savvy. Her design and research is a combination of fashion design, material/textile design, augmented reality, and wearable technology. Kailu graduated from Parsons and Central Saint Martins.
Kailu Guan's collection K G projects redefines a fashion collection with a seamless digital experience. She created an augmented multimedia layer on clothing with an accompanied mobile app. The project brings in an unprecedented possibilities for fashion storytelling.
Kailu won industry recognition when she was selected as one of the fifty CFDA+ Design Graduates, and was the finalist of Eyes on Talents Awards. She was chosen to display her work at technology and fashion exhibitions and conferences, such as New York Textile Month, NYC Media Lab, and Hacking Arts. KG projects was covered on Dezeen, WWD, Fashionista, and etc.
Prior to KG projects, Kailu was awarded to work on consulting project for Intel, Panasonic, and Hermès. She also has worked for Uniqlo in Tokyo, the CFDA, and Jason Wu.